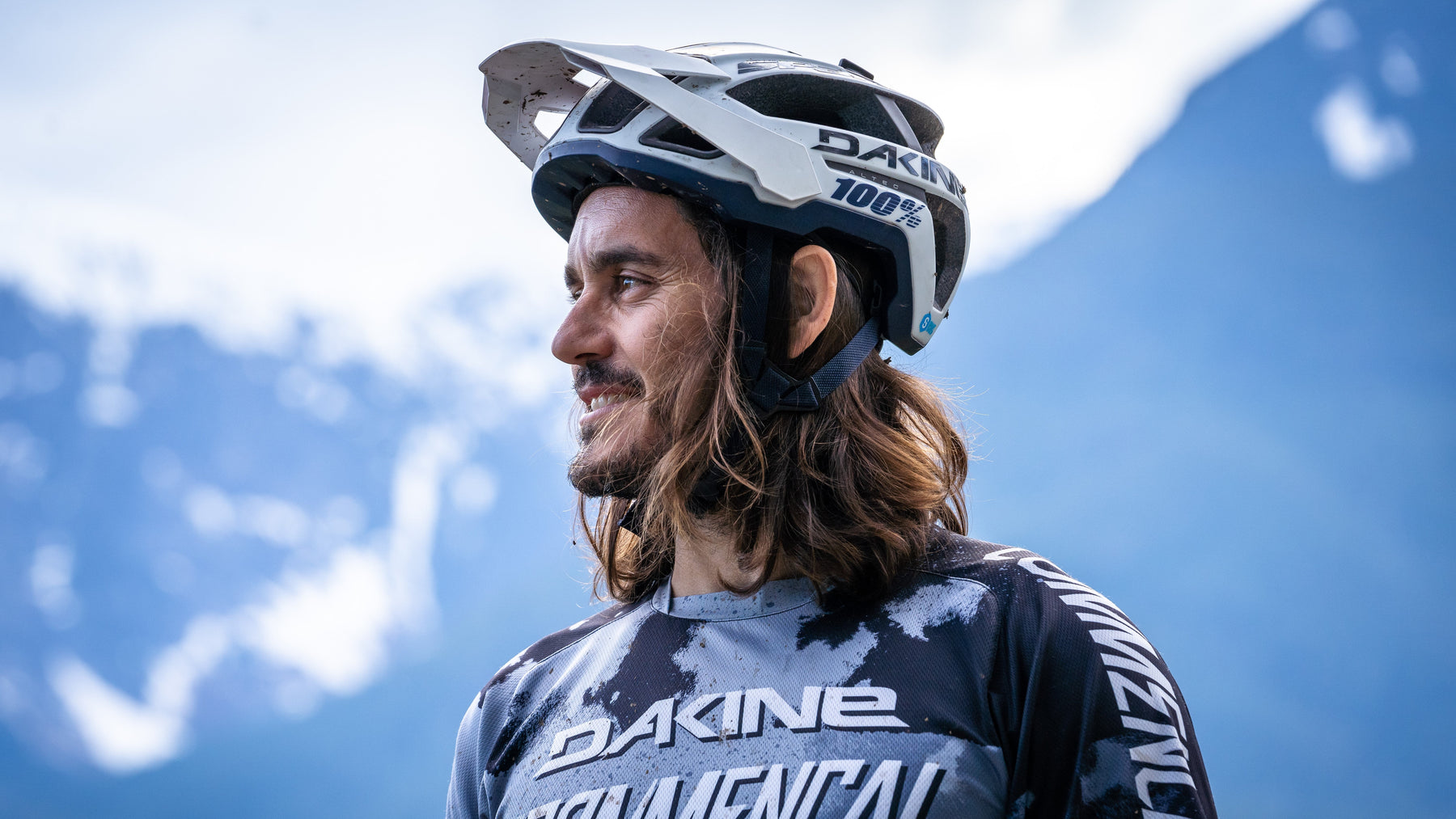 Yoann Barelli
Athlete
Pro Mountain Bike Rider & Enduro Series Racer
With an infectious laugh that will brighten your day, his comedy, passion, and love for the world will inspire you.  And Yoann's unfiltered approach to speaking his mind will keep you on your toes.  He says it best himself "I want to make you laugh, to motivate you, to give you joy, to be this kick on the ass when you need it, by being me, through my own life experiences!". 
Yoann Barelli is a professional mountain bike rider, and an elite athlete on a mission to accelerate the shift within the biking industry towards a more sustainable future. As a child growing up in Nice, France, mountain biking in the countryside brought Yoann constant joy, and his passion eventually became his career.  He rode the world cup and French downhill circuits and became the 2004 French Elite Champion.
In 2013 Yoann signed to the Giant Factory Off-Road Team, and won multiple top ten finishes in Enduro.  And he continues to experience the same childhood joy each time he gets on his bike!   When he came to Canada in 2014, one of his teammates took him for a ride on the North Shore, and he immediately fell in love with the West Coast mountains and rain forest. He moved to Whistler and now lives in Pemberton. After his daughter was born, his focus began to shift from racing to further exploring his passion for the outdoors.   
In 2020, Yoann co-founded Barelli Concepts, which he sees as the embodiment of a vision which is creative, mindful, dynamic and fun.  It was conceived as a way to share his vision for enjoying the outdoors in a way that is sustainable for our environment. Among the company's initiatives is to highlight how the bike industry can re-evaluate how its products are made and also to promote the re-use, re-working and recycling of bicycle products.  
His vision moving forward is to partner with brands and be a voice for individuals who align with their environmentally-conscious values.
"Everything on our planet is connected, the decisions we make spill over to the incredible nature and wildlife that surrounds us. It's time we come together and protect this incredible gift we have, together we can be the change we want to see."
See more about Yoann at
Barelli Concepts
, on his You Tube channel where you can follow his
INTO THE GNAR
training series, as well as his daily Instagram feed
@yoannbarelli.