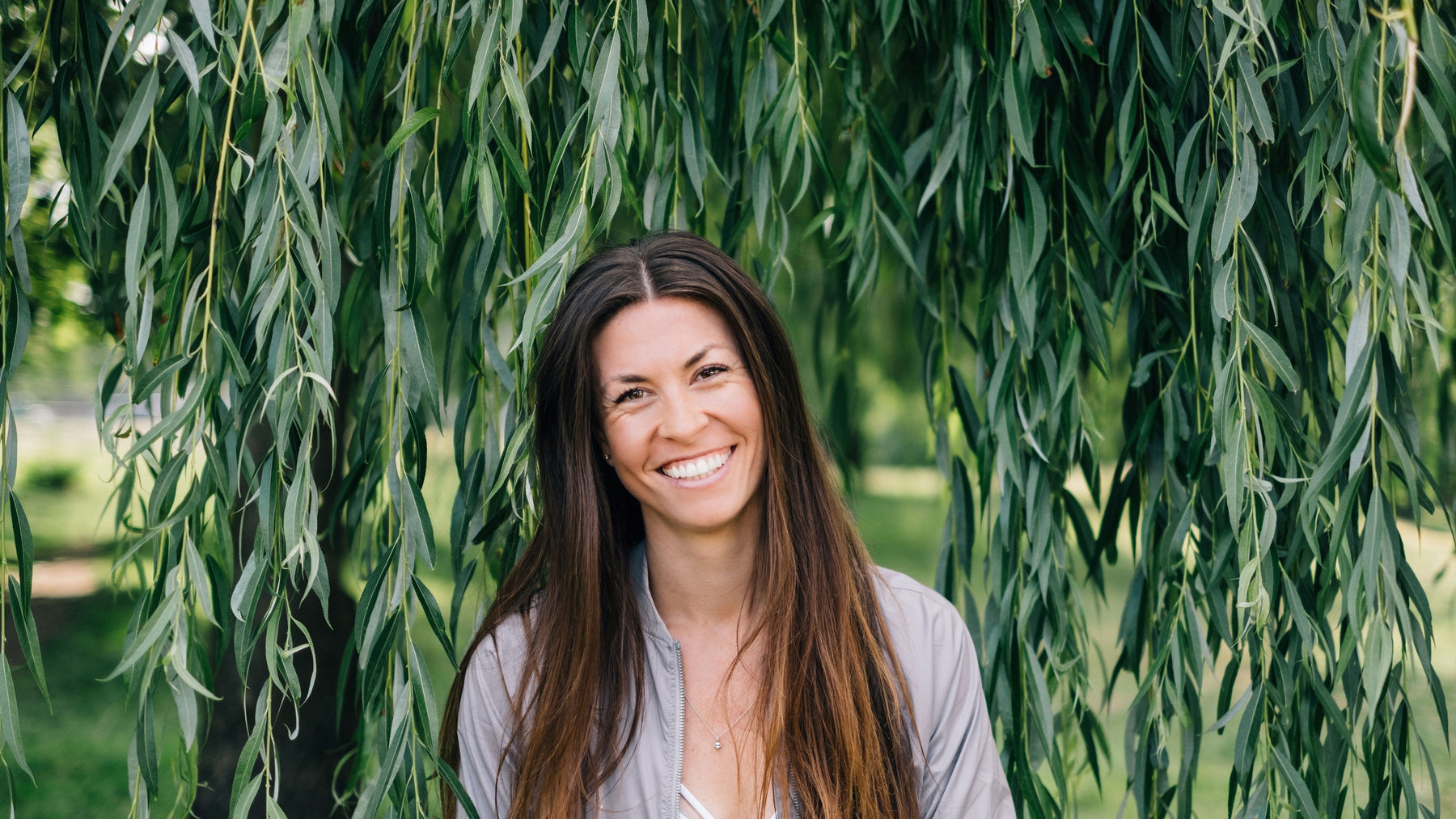 Jordan Bruce
Health & Wellness
Plant Based Holistic Nutritionist & Wellness Advocate
Her smile will captivate you.  Her in-depth knowledge and passion for plant-based nutrition will guide you.  Her consideration and perspective of planetary health will enrich and inspire you.  Jordan has a never-ending passion for helping others, and this quality shines through as she constantly learns and evolves.  She's insightful and challenges the norm - without fear of calling out issues with companies or products.  In fact, that was our first conversation with her.  She was the first to call us out that we weren't using 100% Organic ingredients (although we aim to be soon), and that was when we knew she was a perfect match.
Jordan Bruce is a vegan, registered holistic nutritionist and wellness advocate. Her love of the outdoors and movement started when she was very young. She grew up in Kitsilano close to the ocean, the forest and stared at the beautiful North Shore mountains.
Since her youth, she has been an avid and celebrated athlete across a diverse mix of sports and even after tearing her ACL & meniscus at age 16 her competitive spirit never slowed.  She climbed Mt Kilimanjaro years later and also proudly completed a half-marathon in less than 2 hours, though osteoarthritis ultimately led her to throw in the proverbial towel.
Following years of work on her feet and 4 more knee surgeries, Jordan began to explore a revitalized passion for living a healthy life. After reading several books and watching documentaries she made the choice to live a vegan lifestyle for the wellness of the animals, planet and her own health. Her love of food and cooking grew and she began living a more sustainable life.
This new passion elevated and escalated to her decision to let go of her full time job, and on a whim fly back east to be trained in Live Blood Analysis. Two months later, she was asked to join an Integrative Health Clinic where she saw clients for several years. Jordan furthered her education by enrolling at CSNN to become a nutritionist and the day after she wrote the board exam she started her own 1:1 consulting practice, Bruce's Roots Wellness!
Jordan helps people all over North America eat more plants, get out of fight-or-flight and find the root cause of their wellness imbalances. In just a few years of private consulting, she has helped hundreds of clients, hosted workshops and events advocating the benefits of a plant-based diet. Her anti-inflammatory vegan e-book was featured in The Bundle Co. in January and 69,000 people purchased a copy. 
In March of this 2020, Jordan was asked to speak on hosting workshops at How We Built This, a two day conference for newly graduated nutritionists.
With tons of passion, knowledge and empathy, she is excited to be here. On days off, you'll find her hiking in North Vancouver with her vegan dog, Zoey, and sharing delicious food on Instagram.
See more about Jordan at
Bruce's Roots Wellness
and on her daily Instagram feed
@jordanbruce.rhn
.