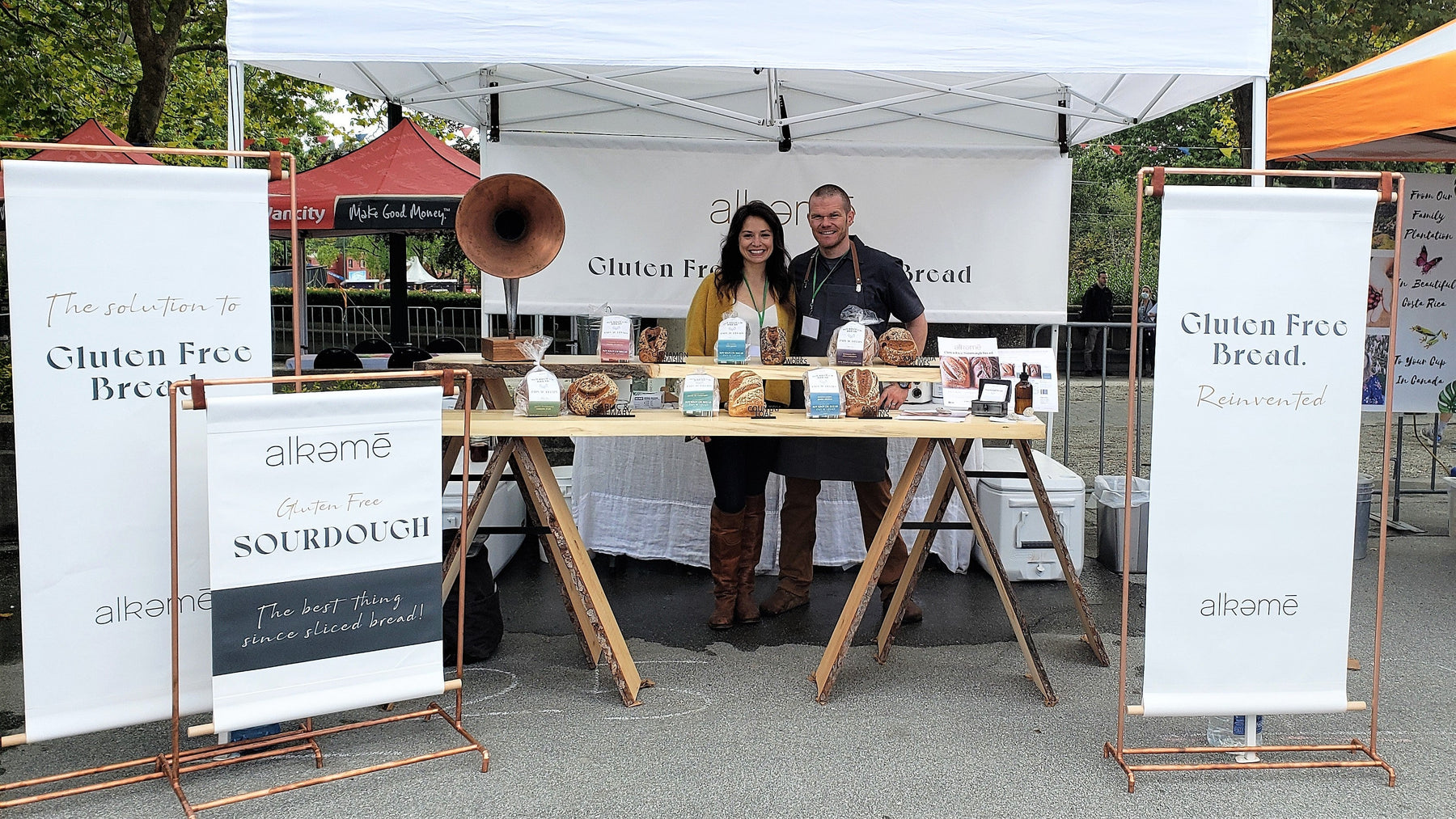 Taking home the Gold
Hard work. 
We often say to ourselves that if something is worth doing it's going to be hard work.  Nothing comes easy, especially when you've taken the leap to do something new.  Something unknown to yourself.
As entrepreneurs...everything is new.  Navigating each step moment by moment and day by day.
But in the end the hope is that it will all be worth it.  The sleepless nights, the endless tinkering, the problem solving on the fly.  The tight deadlines, and so on. And this week, we had one of those moments.  A moment to savor and appreciate all of the lead up to this point.
We were given the opportunity to present our Gluten Free Sourdough Breads to the industry!  A wonderful group of buyers, foodies, and media at the From the Ground Up Trade Show Event in Vancouver.
A wonderful event showcasing amazing up and coming products all throughout BC.  It was exciting to toast and sample product on site, reveal the new look and feel of our packaging and hear the immediate reactions.  It was such a great time!  At the end of the event, all attendees were asked to vote for their favorites.
We were so honored to be recognized as the Gold winners for 20
21 Outstanding Products of the Year.
It was fun to recount our story to buyers and people that haven't been introduced to us or our products.  To share how we left our corporate lives behind, gave ourselves a year to figure out our next step, showed up at our local farmers market with a granola bar and grew that product line for the last 5 years. 
And then entered CoVid.  Where we lost 80% of our business as the travel and tourism industries were hit with mass shutdowns, we too felt their pain as they were our primary outlets.  Yet, we found our silver lining.  An opportunity to see a new path, one full of our artisan gluten free breads.  And the gift of time...to get to work.
Being an entrepreneur is a constant lesson in resiliency. 
It will show you how passionate and determined you are.  It will show you how much you care and how much you will sacrifice along the way.  And with that, we say thank you!  Thank you for the recognition.  We are so very honored!