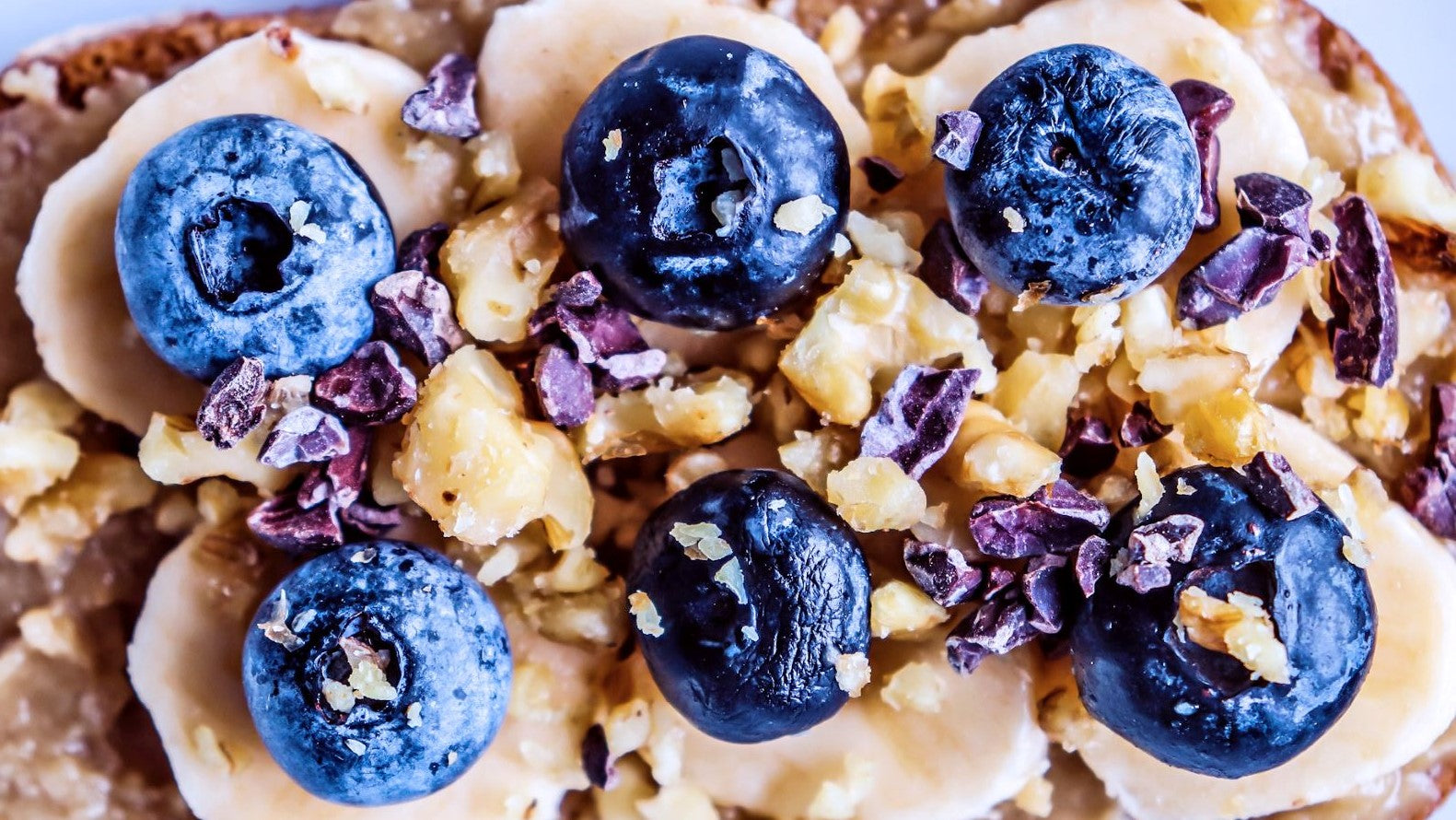 Recipe: Blueberry, Banana & Walnut Toast
3 Servings
"Toasted sourdough slathered with a tahini-maple spread and piled high with banana, blueberries, cacao nibs and walnut crumble. This sweet and nutty toast will satisfy all your cravings!"
INGREDIENTS:
3 slices Alkeme gluten-free Ancient Grains sourdough, toasted
3 tablespoons Tahini
1 tablespoon pure Maple Syrup
1 Banana, sliced
18-20 Blueberries
1/4 cup Walnuts, crumbled
Cacao nibs, to garnish
Method: 
In a small bowl, prepare your spread by combining your tahini and maple syrup, set aside.  In a food processor, quickly chop your walnuts to create a crumble.  Make sure to not process for too long or you'll end with walnut butter, also delicious.  Toast your Alkeme Gluten Free Ancient Grains sourdough bread, and then lather each piece with your tahini-maple spread.  To finish, thinly slice your banana and place on top then further layering on your blueberries, walnut crumble and cacao nibs.
 
This delicious recipe was created by Shauna Denomey, an amazing and inspiring part of our Alkeme Family.  Learn more about her journey in healing after her diagnosis of celiac disease on her blog and daily Instagram feed @byshaunadee.